Project Llano Bonito
Sustainable development "Project Llano Bonito" : Reforestation in the Southern Zone of Costa Rica.
In Partnership with The Green Industries Group and the Plant My Tree Foundation
---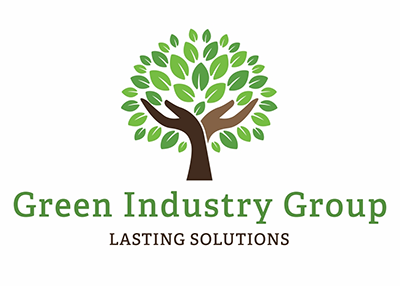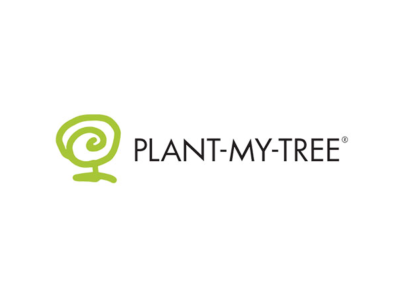 ---
2019-2021
HISTORY: In 2019 we were contracted by a Dutch investor to find an alternative solution for a failed monoculture plantation in the impoverished South Pacific Zone or "Zona Sur" of Costa Rica.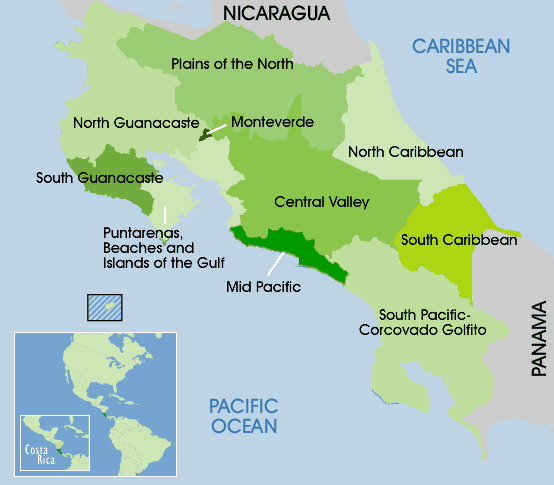 THE LAND: This 100 hectare farm is located in the hills above the small town of Rio Claro and has only basic dirt roads leading to the area and to the property. The immediate surrounding area in the hills is partly deforested land that is now in use as cow pasture, but there is still a fairly large percentage of original rainforest in existence. But this rainforest is under threat. The Zona Sur and our area in particular has not benefitted from Costa Rica's tourism boom. Income, education and standard of life is still very much below that of most other parts of the country. The Llano Bonito farm consists of 65 hectares of rainforest and about 35 hectares that were clear-cut by local farmers in the past (for lack of alternative means of income). The 35 hectares were initially used as cow pasture when it was bought by our client in 1995. Our client tried to grow various crops such as medicinal plants and Melina trees (in imported species used for lumber in the pallet industry) but, due to the inaccessibility and difficult circumstances in the Southern Zone, both crops were never able to produce economically viable harvests. Our client impressed on us he felt the absolute need for sustainability in any alternative for the land. He asked us to come up with a solution that would benefit wildlife, fight climate change, become sustainable as well as become of benefit to the immediate area's –impoverished- population.
STRATEGIC ALIANCES: in 2019 we approached the Green Industry Group Gmbh of Germany https://www.green-industry-group.com/
This company specializes in helping industry and projects in Europe find ways to become more "green" or better said, more sustainable. The company has a very good track record and a very large network of investors and entrepreneurs in "sustainable development". Green Industry Group was interested in expanding to Central America and they helped us make a viable project plan for a sustainable reforestation project for the farm. They then also obtained the necessary venture capital for our project.
STRATEGIC ALIANCES part 2: Our new team then approached The Plant my Tree foundation https://pmt-stiftung.org/projekte/
Plant my Tree has been reforesting land in Europe since 2008 and has planted 500,000 trees in different countries. They do so by obtaining contributions from private citizens and different size companies who intend to better their Co2 footprint. Plant my Tree calculates the amount of Co2 captured by the trees they plant and their foundation insures total transparency. Plant my Tree donors can help take –measurable- positive action against climate change. Typically the trees planted by the foundation and its sister company are then put into a nature reserve. The foundation then makes a reserve for the costs of maintenance for between 10 and 30 years, depending on the local circumstances. Green Industry Group and Plant my Tree formed an alliance and are expanding the Plant my Tree model to not only cover Europe but also Central America. Costa Rica is the absolute world leader in sustainable development and viable environmental protection and our project was chosen as a pilot project for that reason.
In 2020 Green Industry Group became the owner of the land through a local subsidiary and we became the project managers in Costa Rica for the Llano Bonito Pilot Project.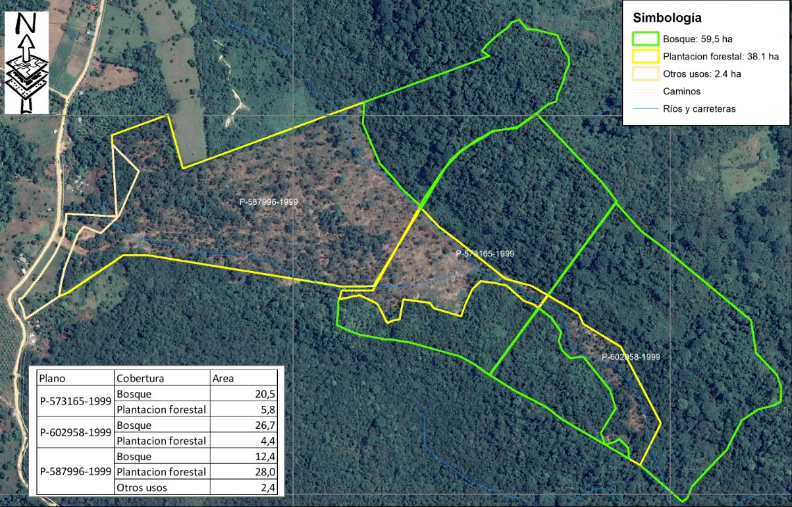 LLANO BONITO MISSIONS:
INCREASING THE AREA OF RAINFOREST: Our mission is to protect the existing 65 hectares of original rainforest and to restore the 35 hectares -that were clear-cut- and incorporate the reforestation. As such our mission is to increase the total area of protected rainforest to 100 hectares. (This is one million square meters or 11 million square feet of biosphere). We are entering the complete 100 hectare project into a Nature Reserve status to be protected, both under Costa Rican law as well as by our own local Forest Ranger for a period of –at least- 30 years.

PROTECTING LOCAL WILDLIFE AND EXPANDING THEIR HABITAT: Illegal poaching and cutting of trees is a serious criminal offense in Costa Rica and is punished by serious jail time. Unfortunately those illegal activities are seldom detected in time to stop them from destructing the rainforest and its animals. Our Ranger inspects our farm daily and he is closely touch with local law enforcement who will enforce the law when illegal trespassers are detected by us. Our mission is to increase the natural wildlife habitat and protect our native wildlife from illegal poachers. In our area we have monkeys, tapir, toucans, sloths, scarlet macaws, wild pigs and some large felines such as the jaguarondi, puma, margay, ocelot and, in areas close by, the endangered jaguar still roams free.

PROTECTING WATERSHEDS: there are several streams and wells on the land. There is also a set of caves with access to an underground "river". Our mission is to protect these natural sources of water.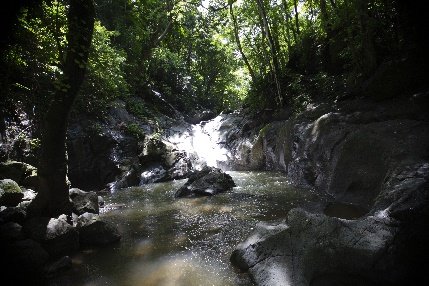 CAPTURING CO2: Our mission is to make sure no more endangered rainforest is cut and the reforested land is protected. This way we will help capture a large amount of Co2 from our atmosphere and make our contribution to sustainable development. Our existing rainforest captures approximately 20 tons of Co2 per hectare per year and our reforested land will start capturing approximately 30 tons per year in year 3. This means that 1300 tons is captured –per year- by the rainforest and 1050 tons is captured -per year- by the reforested land. Our mission is to capture roughly 2300 tons of Co2 per year.
PROJECT PLAN:
In February the land consisted of 65 hectares of original rainforest and 35 hectares of completely clear-cut land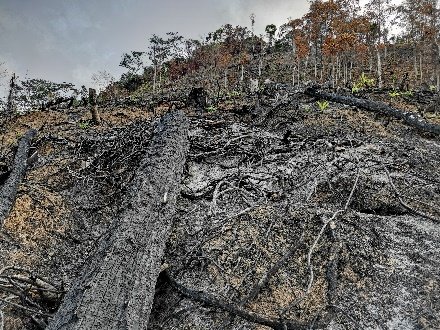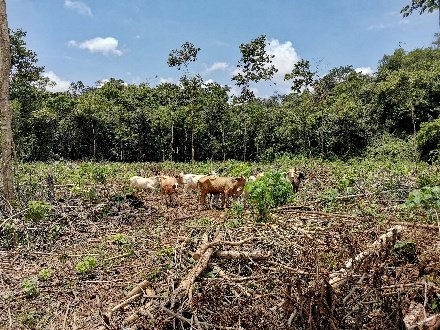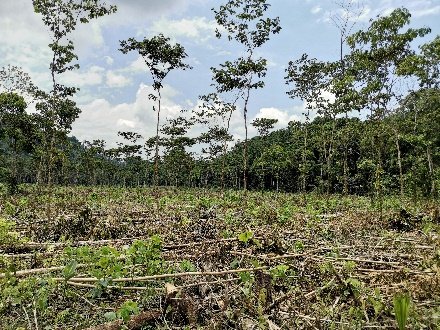 We started by bringin in a very reputable forestry regent; Licenciado Felix Picado. Together we made a project plan for reforesting the cleared land with indigenous trees. These are the same species that are also present in the existing rainforest such as: Cristobal, Cedro amargo, Aguacatillo, Zapatero, Mayo blanco, AmarillónBalsa, Espavel, Ron Ron, Cedro María, Gallinazo, Manglillo, Guaba de mono
EXECUTING THE PROJECT:
By March of 2020 we had set up our green houses and we had contracted a (100% local) work force. We sent our people out to find seeds of the indigenous trees present in the area. We then cultivated roughly 20,000 seedlings in our green houses.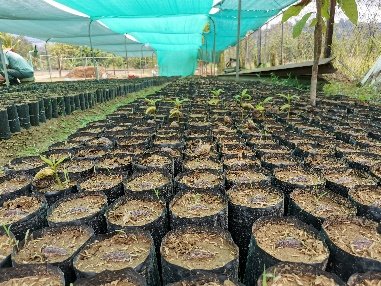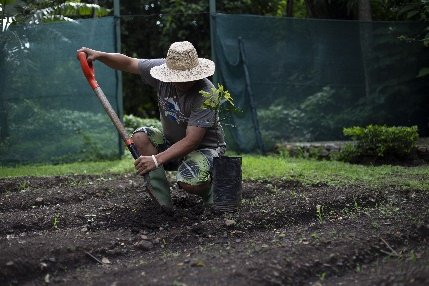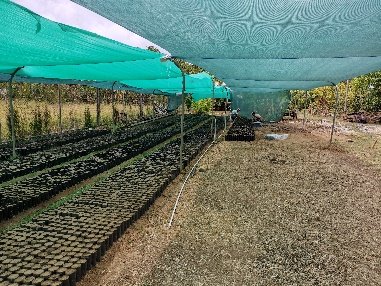 Between April and June we prepared the land for planting and made the farm accessible for our workers.

Between July and December our 100% local workforce had planted over 18,000 trees on approximately 20 hectares.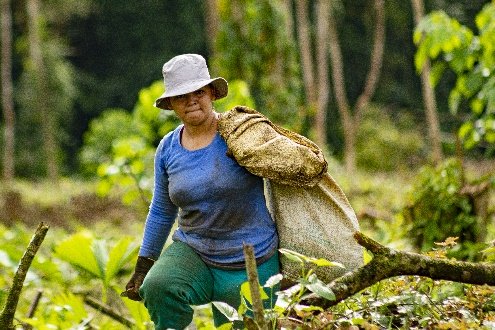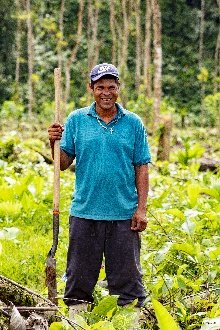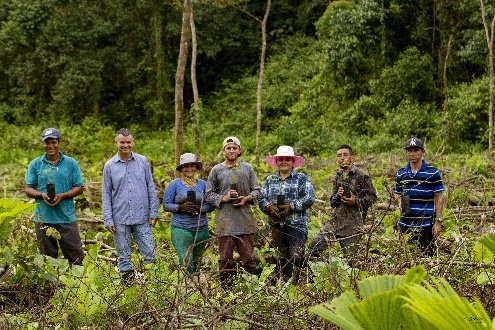 The remaining 15 hectares that were not planted out, are being maintained and indigenous existing trees are being given room to grow: we are currently doing what is called a "controlled regrowth" of rainforest. Over time we will plant more trees there as well.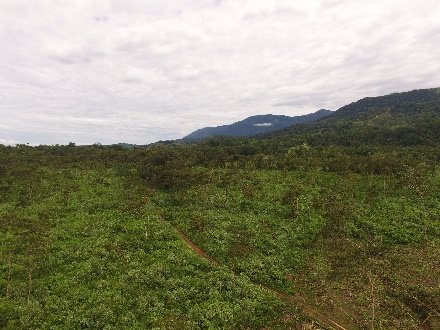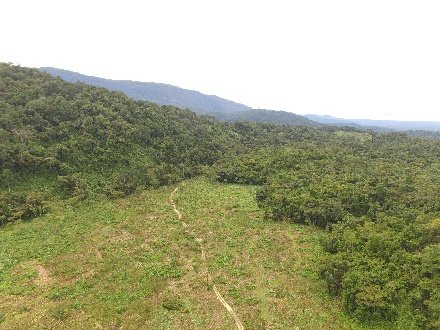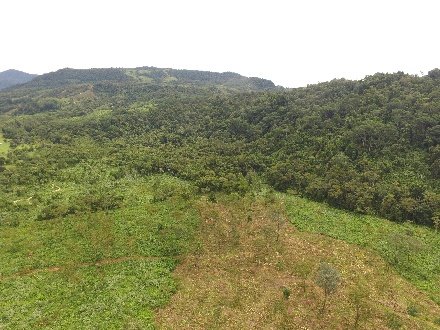 In December of 2020 we hired our local Ranger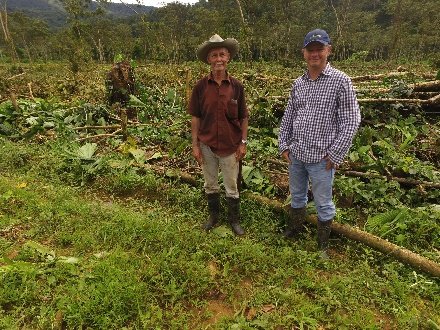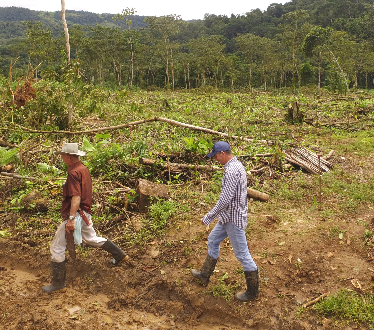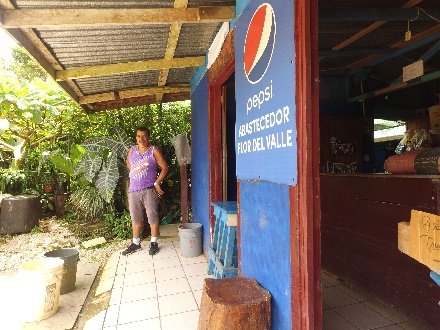 ---
Miguelour Ranger with Felix our Forestry engineer and Regent, our neighbor
---
In December we filed the necessary maps and documentation with MINAE (the ministry in charge of natural resources) and applied for the status of Nature Reserve (Reserva Forestal). We already have limited the legal land use to Forestry activities and will have in the Reserva Forestal status in the first semester of 2021.
LLANO BONITO ACTIVITES 2021:
This year we will maintain the reforestation and "controlled regrowth". This is a fairly labor intensive process because we must make sure that the planted –and naturally regrown- native species have sufficient room to grow and are not overgrown by weeds or other introduced species. That means that an area around every tree needs to be kept clean until the planted trees are mature enough to survive on their own. There is also a threat of cattle entering the land from close by pastures. We only hire locally so we will achieve our goal of benefitting the community.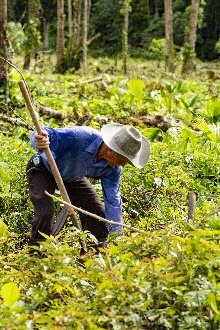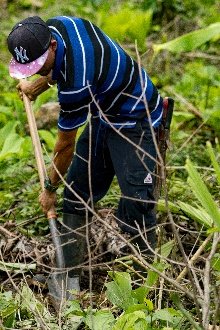 The administrative process of entering the land in Nature Reserve will be completed this year and we will be joining local and international organizations of owners and promoters of reservations and sustainable development.
EXPANSION OF THE PROJECT: UNITED NATIONS "AGENDA 2030", CERTIFICATION AND CARBON BONDS
Green Industry Group investors and benefactors will be ready to start phase 2 of the project in 2021 so we are ready to do our part for the Agenda 2030 and its goals as declared in 2005 at the United Nations General Assembly meeting. https://ec.europa.eu/environment/sustainable-development/SDGs/index_en.htm
OUR MISSION 2021-2030: Our larger mission will be to expand our existing model of nature reserve in our immediate area. We will be acquiring more land that meets our criteria which is deforested land adjoining existing rainforest that is under threat.
We are PlanTing Our Collective Future!
PARTICIPATE! We are always looking for strategic alliances and participants in our projects.
If you want to help us in our effort by donating to our project please CLICK HERE
If you want to become actively involved or if you want more information about our projects please contact us.